What I Love About Days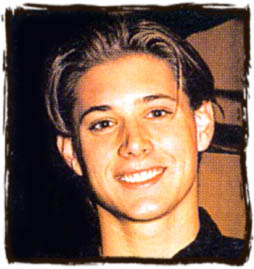 My name Carmen Sanders. I'm 17 years old, and I LOVE Days. I have a Days Page at Geocities. I have been a watcher of Days for 3 years now. I usually end up taping the show everyday during school. I am currently my school newspaper editor.

I really think that Jensen is doing an incredible job. I think I already consider him a better actor than Victor Alfieri or Austin Peck. Something seems to draw me to him. Other than him, My favorite characters are Marlena, Carrie, and Kristen.I think that most of the men are portrayed to be naive. Then again, so are Carrie and Marlena.

My other favorite soap (in addition to Days) is The Young and the Restless. I used to watch As the World Turns, but it's not nearly as exciting as Days. Even though in the Neilsen ratings, Days is not number one, I think it deserves to be. My favorite actress is Eileen Davidson and my favorite actor is Drake Hogestyn. If I had one wish, it would be that Eileen would remain on Days forever.

My favorite storyline would be the Marlena/John/Kristen storyline, even though it seems to go on forever. I love all the fights and tricks that both Marlena and Kristen pull on each other.

Back to Days, I think the most annoying storyline would be the Billie/Hope/Bo/Franco storyline. I think that is due to the repetitive lines every week. Plus, there aren't new devlepoments each month- we still don't know who Franco's boss is and it has been a year since he's been hanging around. Plus- did he kill Andre (remember that guy who go the info on him)? I wish Days would end these storylines. I also believe that Rachel is still alive because Stefano made it out without a scratch.

A few characters that annoy me: #1, Laura Horton; #2, Kate Roberts; #3, Franco Kelly.